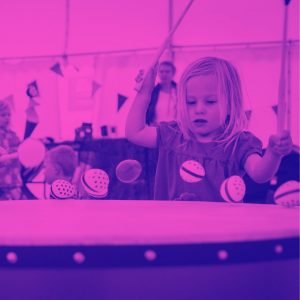 Date and time

Mon 11 September 2023 | 4:15 pm - 5:30 pm
Mon 18 September 2023 | 4:15 pm - 5:30 pm
Mon 25 September 2023 | 4:15 pm - 5:30 pm
Mon 2 October 2023 | 4:15 pm - 5:30 pm
Mon 9 October 2023 | 4:15 pm - 5:30 pm
Mon 16 October 2023 | 4:15 pm - 5:30 pm

Price
We are grateful to be supported by the Devon Music Hub, which means we can offer this 6 week course for £25 for each young person, and £20 for each extra sibling. Accompanying parents/carers are welcome free of charge.
Venue
Maketank, Paris Street, Exeter EX12JB
Booking link
www.eventbrite.co.uk/e/exe-rhythm-community-tickets-672061011577
African drumming, percussion and songs for 8 – 15 years old.
Starts on Monday 11th September
This new course runs on Monday afternoons 4.15 – 5.30 at Maketank Exeter EX12JB. Open to all abilities, parents and carers are also welcome to join us.
We are delighted to be running this weekly community rhythm group where we will be exploring rhythms and songs from African and beyond at the wonderful Maketank on Paris Street, Exeter.
These sessions are aimed at young people aged 8 – 15yrs. We are open to parents and carers attending with their young people, and welcome younger children accompanied by an adult.
Booking is encouraged to avoid disappointment. All instruments are provided
If you are not sure, come and try the FIRST SESSION FOR FREE
Get in touch: shumbaarts@gmail.com
Book Now